March Plasma Systems is a world leader in plasma technology. The company designs and manufactures a complete range of plasma systems. Gas plasma treatment before bonding, wire bonding, enclosure and underfill to increase the process window and the quality of the products. March plasma Systems solutions also provide higher uniformity and reproducibility than chemical or mechanical processes.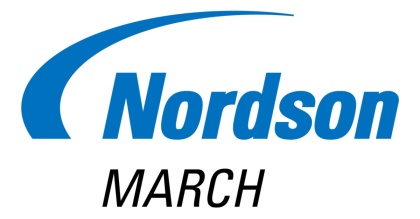 FlexTRAK Plasma Cleaning System
Superior plasma process quality and automation in one system FlexTRAK ™ is the latest addition to the March TRAK series and is highly configurable and has high capacity. Its universal architecture accommodates a variety of material handling and configurations to support a wide range of varying sizes and shapes.
FlexTRAK-WR Plasma Cleaning System
The FlexTRAK system offers short cycle times and has a quadruple capacity relative to other available systems.
AP-1000 Batch Plasma Cleaning System
The March AP-1000 is designed to meet the high demands of 24-hour operation in high-performance manufacturing environments.
AP-300 och AP-600 Batch Plasma Cleaning System
AP-300 and Ap-600 is a newly developed plasma cleaning system from Nordson March which replaces the PX-250 and PX-500 systems. The AP series has a newly developed chamber that gives even higher uniformity of the plasma. The system also has a touch screen. The many different options and the modern ones make it possible to find the right parameters for your application.